AutoClub Speedway, Fontana, Ca "Rovel" Track
June 14, 2015
Another Great Day Racing. Decided to try out the Cayman S at the track today. I learned so much about the handling capabilities of the 911 Carrera 4S on track that I was excited to finally try out the Cayman S on track as well. AutoClub Speedway in Fontana California is intimidating to look at from the stands because of the high speed bank and speeds of up to 140 mph or faster as you head down off the bank in to turn 1 and 2. I had a fast learning curve on the track and did well for my first time out. I left some good lap times on the table due to a bent rim that feels fine at freeway speeds, but when doing 120 mph or more down the front straight that slightly bent rim became very noticeable and vibrated a lot. I am definitely going to have that taking care of if I plan on racing more often in the Cayman S. Over all the big differences between racing the Cayman S vs the 911 Carrera 4S are that Mid engine Porsches like the Cayman/Boxster are better at initial turn in and grip mid corner. Lots of confidence making steering corrections mid corner. The 911 Carrera 4S has the advantage on corner exits and putting the power down which is nice with all the extra horsepower as well. The 911 Carrera 4S will tend to understeer a bit more mid corner if you get on the throttle too early. You can feel the front tires get light and lose grip if you give it power too soon in the corners. The Cayman/Boxsters are very predictable and easy to catch when you get a turn wrong or start to slide. I will say that the Cayman/Boxster do tend to be more tail happy on exiting corners than the 911. Overall I learned a lot about the Cayman S today. As I have said before, I am constantly impressed and reminded how fortunate and blessed I am to own these wonderful Porsches. Truly some of the best handling cars in the world.
A few laps in the Cayman S at the Auto Club Speedway.
Unfortunately a bent rim kept my top speeds limited due to heavy vibrations over 120 mph. Still had a great time!!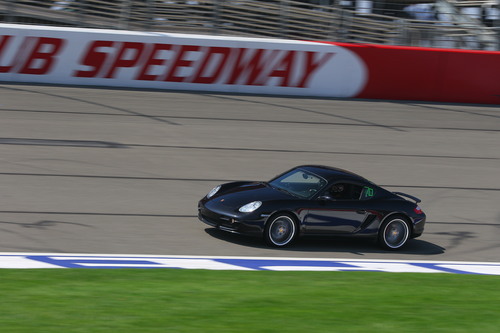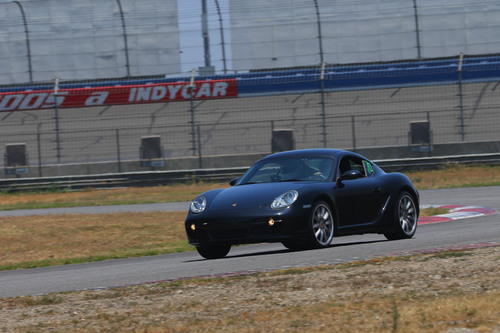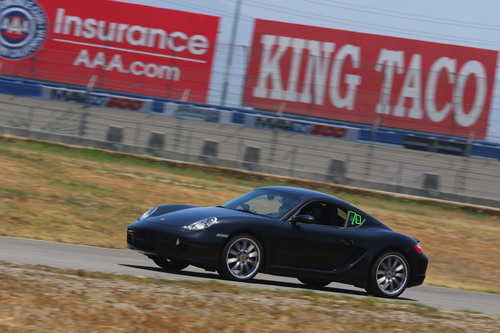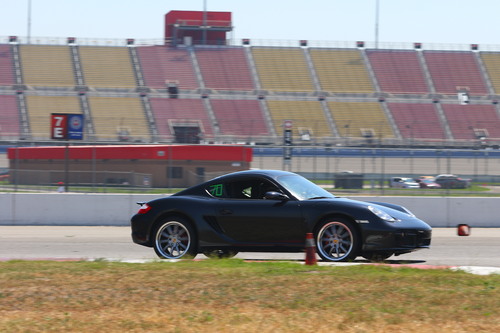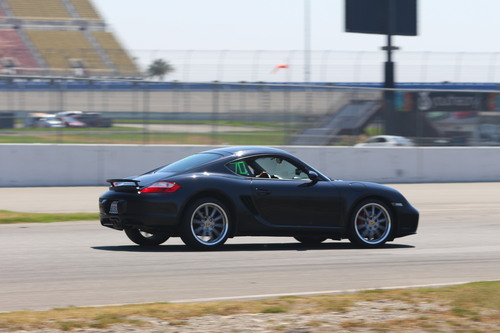 Brief Description
Sample Photo 5